Scrum Masters
Agile Coaches
Professional Scrum Master II
By Richard Ross
Duration

2 Days

Certification

PSM II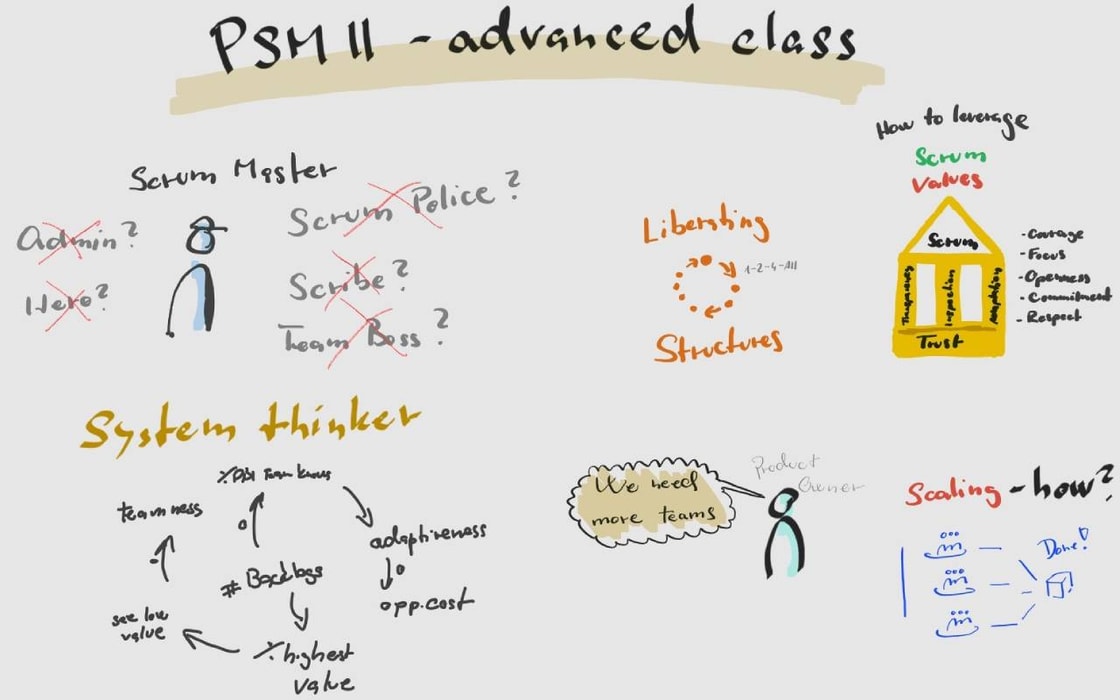 PSM II Course drawings - Scrum Framework

image alt text
Collaborative high-energy 2-day class for experienced Scrum Masters looking to grow their knowledge and skills.
You will take away great amount of inspiration from other students and the trainer on how to solve real situations.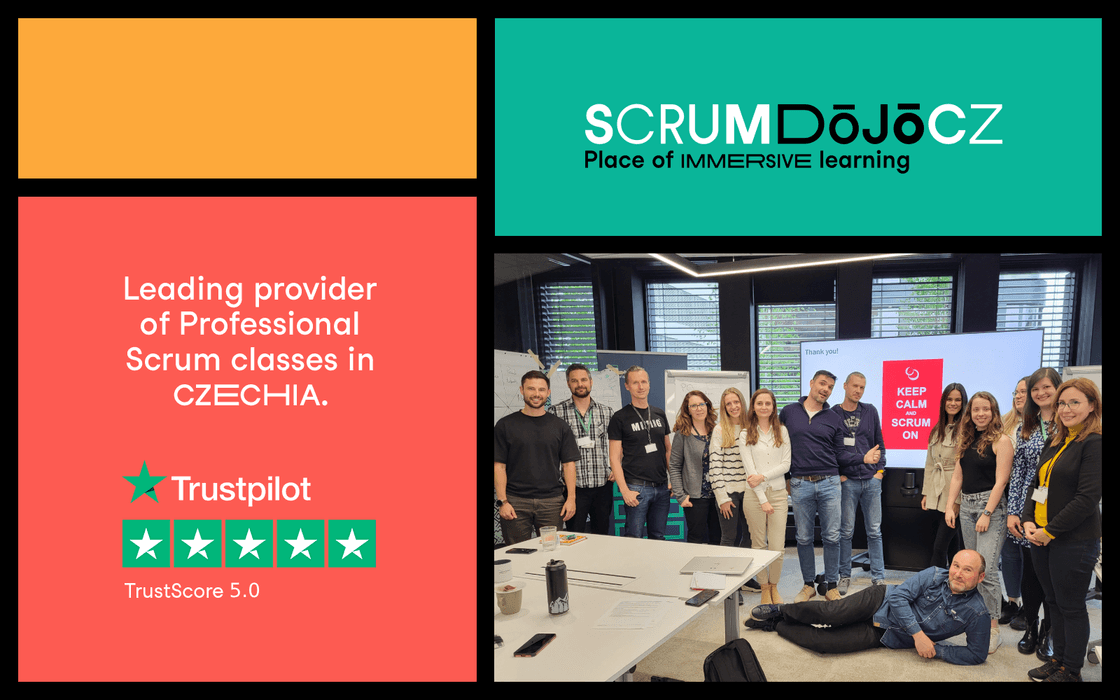 Who should attend?
Scrum Master with experience of at least 1 year. Even Scrum Masters with many years of experience will take away new perspectives and practices from PSM II class.
Scrum Masters who
Have a good understanding of the Scrum Framework
Have experience of at least 1 year
Want to deepen their Scrum knowledge and learn new techniques
---
Student Reviews
"Richard had a deep knowledge of the topic and a huge amount of experience. I really enjoyed the training not being a plain theory, but Richard always connected it with real stories and business cases from his career. He has a witty and easy-going style, which made the training fun."
"The training led by Richard was very interactive, informative and instructive. He was straightforward, open to answer any questions, good listener and also sharing lots of good and interesting examples from his current and past experience."
"The tasks that Richard used in his class were challenging and thought-provoking and kept me on my toes throughout the training. I highly recommend Richard's class, it was super interesting, enjoyable and I believe that knowledge I've gained is applicable to my current position. So once again: thank you!"
---
About ScrumDojo.cz
ScrumDojo.cz is the leading provider of Professional Scrum classes in Czechia, both in the Czech and English languages.
---
Course Objectives
You will be challenged to think within the Scrum framework, the underlying principles and values, and how they help guide Scrum Masters in the decisions they make. You will also explore what practices, tools, skills, and stances make an effective Scrum Master.
What you will learn
The Scrum Master role is complex and often, a Scrum Master must be able to apply different stances in order to be effective, such as:
The Scrum Master as a Teacher
The Scrum Master as a Coach & Mentor
The Scrum Master as a Facilitator
The Scrum Master as a Change Agent
As a Scrum Master, being able to identify, and effectively apply, which stance would benefit your team the most depending on the situation or circumstance could prove to be the key to the success of your team.
As a Scrum Master, part of your role is to help management and other stakeholders across your organization understand the benefits of Scrum and Agile. Therefore, it is imperative that you have the information and background that is needed to gain credibility in order to be an effective change agent. Throughout the class, your PST will provide stories, exercises, facilitation techniques (such as "Liberating Structures"), resources, and more.
There will also be time in class for the Professional Scrum Trainer (PST) to provide coaching on challenges that you and your classmates may be experiencing today or may in the future.
---
Topics
What makes an effective Scrum Master
Servant Leadership
How to support the Scrum Team
Dealing with team conflict
How to support the Product Owner
How to support the organization
Understanding the challenges of middle management
Dealing with complexity and impediments
Measurement in Scrum
Successful product delivery and Definition of "Done"
The Sprint Goal
Facilitation techniques
---
Certification
Globally recognized certification Professional Scrum Master II requires experience and demonstrates your ability to use Scrum framework in real-life situations.
Test: 30 questions / 90 min
Pass mark: 85%
Lifetime validity, no renewal necessary
If you attempt the assessment within 14 days of receiving a code and fail, you will be granted a 2nd attempt at no additional cost.
---
See you soon!